About the AgAccord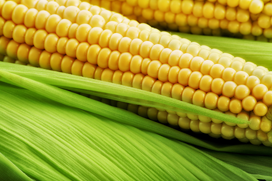 The first of the commercial biotechnology events in the United States will be going "off-patent" and becoming "generic" in 2014. To prepare for the transition, the Biotechnology Industry Organization (BIO) and the American Seed Trade Association (ASTA), together with its members worked with the agricultural value chain to create the AgAccord℠. The AgAccord is intended to provide a predictable and transparent mechanism to address patent expiration for agricultural biotechnology events.
The AgAccord is now complete and will support a seamless transition to a marketplace that includes both proprietary and off-patent events. Creation of the AgAccord is a substantial milestone for the agricultural biotechnology industry and it is well in advance of the need as the number of events coming off-patent in the near future is small and won't increase significantly until after 2020.
The AgAccord establishes a contractual framework to support business opportunities for those seeking to use off-patent events in the United States while ensuring important global regulatory commitments are maintained for off-patent events so that U.S. exports of products containing these events are not disrupted. The AgAccord comprises two separate agreements that cover the full spectrum of issues related to patent expiration — the Generic Event Marketability and Access Agreement (GEMAA℠) and the Data Use and Compensation Agreement (DUCA). The GEMAA entered into force in November 2012 and has 10 signatories. The DUCA opened for signature in December 2013.
The AgAccord agreements promote choice in the seed marketplace by supporting access to off-patent events and also preserves intellectual property rights, so to promote continued innovation in the U.S. seed and biotechnology industry. These agreements complement industry's extensive use of licensing agreements. Pre-patent expiration licensing and cross licensing in the biotechnology and seed industry is responsible for the wide-spread use of patented biotechnology events in the United States and has contributed to the growth in the combined-event (stacks) seed product market. Currently, it is estimated that over 50 percent of the combined-event seed products on the market today are the result of pre-patent licensing agreements.
The AgAccord simply establishes a standard process to make off-patent events and the proprietary regulatory information that support trade in materials containing these events available to interested parties that might not otherwise have access prior to patent expiration.
The AgAccord provides agricultural stakeholders:
confidence that trade will be maintained, by providing a contractual framework for signatories to commit to maintenance of regulatory authorizations post patent expiration;
access to off-patent events;
continued stewardship of off-patent events
alternative processes for negotiating and arbitrating access to proprietary regulatory information, such as data and studies, thereby enabling the ability to create new proprietary combined event seed products that include off-patent events.

For more information on both agreements select here: GEMAA DUCA.